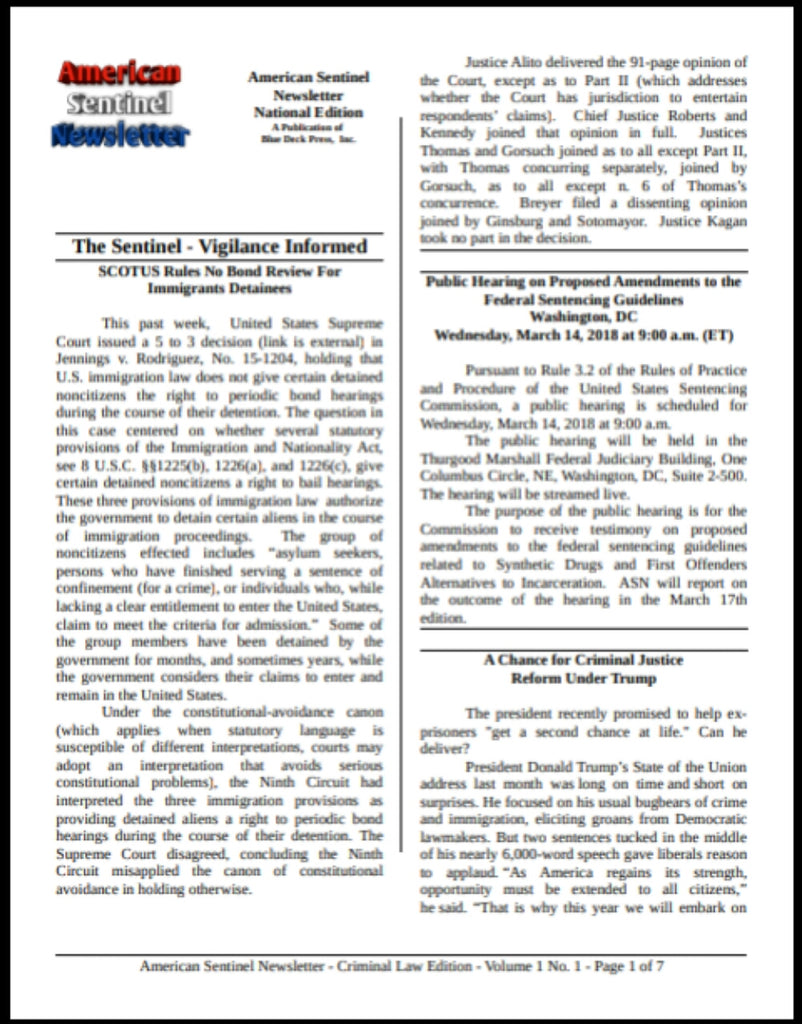 Xaxis Legal Publishing
The American Sentinel Newsletter - Subscription
Sale price
$9.95
Regular price
$199.95
The American Sentinel Newsletter is one of the Nation's finest conservative reform periodicals.  
Addressing topics as diverse as community building, national defense, personal, national and global finance, criminal justice, sentence reform, science and technology, the Sentinel envisions America as our Founding Fathers did:  A transparent national government built on integrity and minimal involvement, accountable to an informed electorate, all functioning within the framework set by a dynamic and evolving Constitution. 
More Congressional Offices receive the Sentinel than any other Newsletter for a reason! 
Join some of America's finest minds, subscribe today and have the Sentinel delivered weekly to your email, home or office!
---
More from this collection